Hey there! Michelle Joy here. I'm so excited to be sharing tips, tricks, and trends each month through the Fresh Salon email list AND right here on my blog so you'll be ahead of the crowd! I love feedback so let me know what you like, what you'd like to see me cover, any questions you may have, or if you'd like to be added to the email list! Today I'm  sharing Spring trends… below are 5 of my favs! 🙂 Enjoy!
---
5 Spring Trends I Love
1. Mid length cuts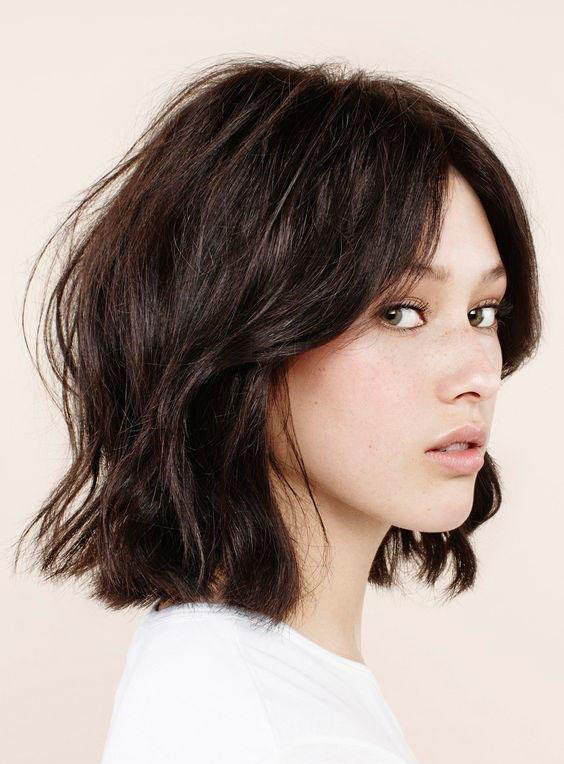 Mid-length hair isn't going anywhere this season. Whether you opt for collar bone, at or right above the shoulder, with a blunt edge or textured shag, this cut is sure to keep you on trend for Spring!
2. Deep side part
If you don't want to change your cut, opt for a deep side part to switch up your style! Tuck the less prominent side behind your ear, add some wave if desired and you're good to go!
3. Face Framing Balayage 
Balayage (aka hair painting) creates a beautiful melted color that requires less maintenance. Your stylist can create accents around your face exactly where you need them and give you a pop of brightness for the Spring!
4. Shadow Root
A lot of celebs are opting for brighter hair but not giving up their darker roots.
Yay for lower maintenence, this trend blends the best of both worlds by softening the root into a brighter color giving you more longevity in your color.
5. Braids 
We all know this TN weather comes with high humidity, so why not pull it back or to the side with a boho braid. Whether it's a three strand, fishtail, french, or a combination of all the above, a braid keeps your look trendy and effortless heading into warmer temps. Not sure how to braid? We may offer a basic braiding class soon, if you're interested let us know & we'll make sure to keep you in the loop!
---
MUST-HAVE OF THE MONTH : Oi All in One Milk
Let me begin by saying this stuff smells SOO GOOD! That's reason enough for us to use it all the time. AND right now if you buy 2 Davines products you can get a travel size free!! 
Why use it? Oi Milk is a multi-use spray that detangles, softens, controls frizz and adds shine for any hair type.
How do I use it? Shake it up really well before use, spray it mostly on the ends with a spray or two on top, comb through and style as desired!